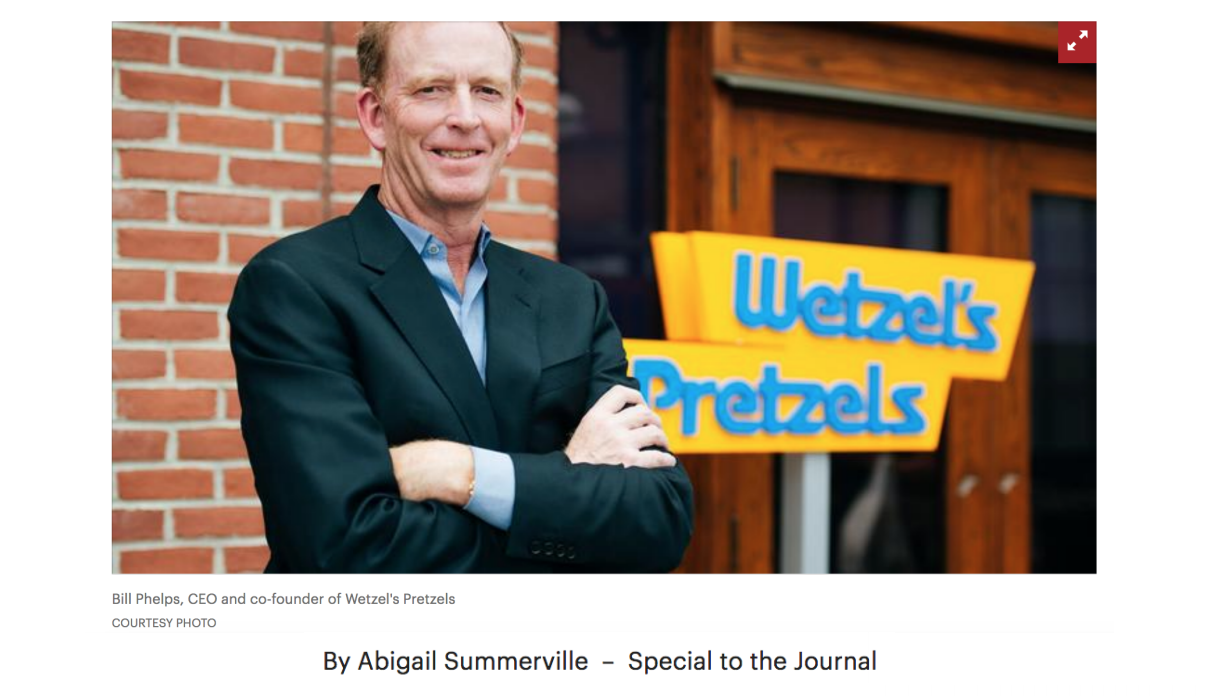 Los Angeles-based restaurant chain Wetzel's pretzels plans to open two to three Massachusetts stores within the next year, and another 10 to 15 over the next three years. These new Massachusetts stores are part of the pretzel company's larger expansion plans to open 30 to 40 domestic locations per year over the next few years.
This Massachusetts expansion is a sort of homecoming for Wetzel's Pretzels CEO and co-founder Bill Phelps who grew up in Hingham, Massachusetts.
"We are going across the country into every market, and Boston obviously is my hometown so I want to have more of a presence there. It's also a great market, we have a lot of success stories there," Phelps told the Business Journal.

The 24-year-old company has over 350 total locations, a majority on the West Coast. It already has four stores in Massachusetts, and Phelps said that they are looking at the Natick Mall and Wrentham Premium Outlets as possible new locations, along with a dozen other properties that he woud not disclose.
The private-held company has 250 total employees, not including franchisee employees, and systemwide sales in the $175 million range, Phelps said. "Not bad for a couple guys who started making pretzels in our kitchen."
Besides domestic expansion, Phelps said the company is looking to open more stores in China, Cambodia and the Middle East. It recently opened its first Chinese stores in Shanghai in June.